Pipe Carriers

High quality pipe carriers that are constructed from anodised aluminium with lockable end caps. Available in either 2.5m or 3m lengths,these pipe tube carriers are manufactured by Aero-Tech
Aero-Tech pipe tubes are 3m internal length, have a "T" track system to allow easy clamping to van roof bars or Van roof Racks. Aero-Tech pipe tubes are also available in 2.5m lengths.
Supplied with universal fitting kit which will fit roof rack bars upto a maximum size of 60mm wide x 40mm high (this covers most van roof bars on the market)
Designed to carry copper pipe and plastic conduit tube
Anodised Aluminium construction 1.8mm wall section thickness
Maximum External Dimensions 140mm high x 135mm wide x 3180 long
Both ends can be opened to allow loading at either ends
Both ends are lockable with locks supplied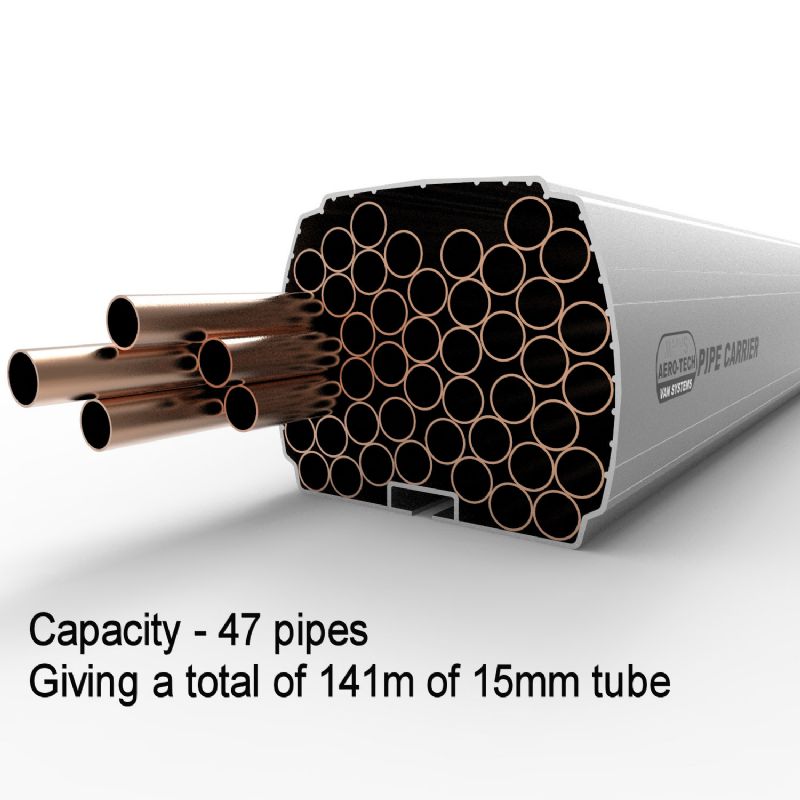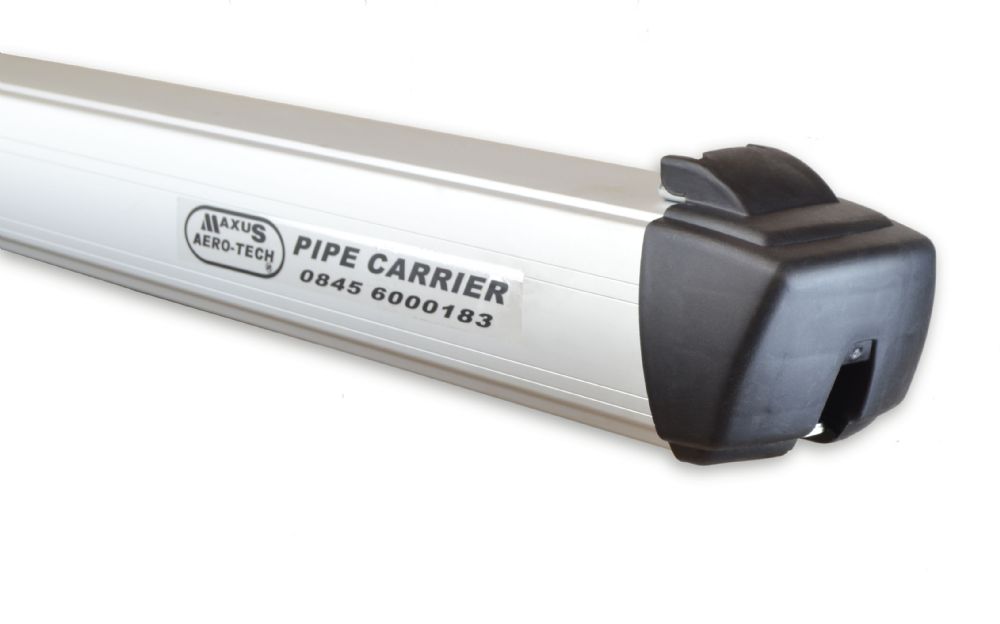 If you require a pipe tube carrier then do not hesitate to contact Demar.
Please select a van above to see our product range.